ALL OUR NATURE-FRIENDLY TRIPS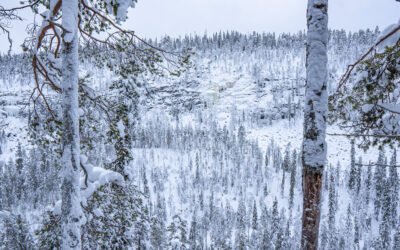 Explore most of Korouoma canyon, its deep nature and frozen waterfalls, with a 2-day snowshoe trek and overnight in a wilderness hut.
read more
INTERESTED IN A SHORTER NATURE TOUR?
Book a tour for one day or a few hours! Check our destination lists below to find the perfect nature tour for you: enjoy a hiking trip, discover the landscapes of a national park, canoe down a river or kayak on the sea, snowshoe through beautiful Lapland…
SELECT A DESTINATION:
ABOUT OUR NATURE TRIPS
Our nature trips have been designed to let you discover and explore forests, mountains and fells, lakes and seaside, and other nature areas in the Nordics. They also offer an experience that is more responsible and respectful of the environment.