3 Nature Parks Trip from Rovaniemi
This 3-day trip has been designed to offer a pure nature-lover experience in Winter! You will explore two national parks and one nature reserve in Northern Finland, while enjoying many local activities on the way: Northern lights hunting, husky safari, ice-fishing, snowshoeing…
Route Info
Type: Nature Trip / Round Trip
Departure/Arrival: Rovaniemi 
Duration : 3 days, 2 nights 

Transportation by Minivan

Distance : Around 420 km
ITINERARY
Rovaniemi – Korouoma Canyon – Riisitunturi Nat. Park – Oulanka Nat. Park – Rovaniemi
Level
Moderate: this trip requires a good physical condition
BEST SEASON
Available: February – March
PRICING
Adult Rate
2 -3 Adults : 990€/adult
4+ Adults : 860€/adult
Child Rate (8 – 12 years old)
490€/child
This is our standard itinerary for this journey. If you would like to adapt the duration, the type of accommodation or the tours included in this package, please contact us. Meals are included when mentioned : (B) breakfast, (L) lunch, (D) Dinner, (S) Snack.
DAY 1: Rovaniemi – Korouoma – Riisitunturi (S, D)
Hiking in Korouoma Canyon
Our 3 Nature Parks trip departs from Rovaniemi in the morning. For your first day, you will start by exploring the breathtaking Korouoma Canyon and its majestic frozen waterfall. Korouoma is a 30km long and up to 130 meters deep canyon fracture valley located 110 kilometers south-east of Rovaniemi. This natural reserve offers breathtaking scenery all year round and is home of rare species. In the Winter time, the waterfalls turn into fantastic ice formations.
Your guide will lead you through the forests, down into the canyon, so you can reach the best viewpoints and admire the spectacular frozen waterfalls. The hike (around 5km) will end with a delicious lunch snack around the fire inside the reserve.
Northern Lights Hunting and overnight
You will continue your nordic odyssey in the direction of Riisitunturi national park and the hotel where you will stay for your first night. In the evening, your guide will take you for a memorable Northern Light Hunting Tour. You will get away from the villages around and any light pollution, to find great locations with open views to the North. The aurora excursion will also give your guide the opportunity to explain in more details this fantastic polar phenomenon and share some mythology associated with the Northern Lights.
*Based on the weather forecasts and the aurora predictions, you may decide together with your guide to re-schedule the Northern Lights Hunting Tours included in this package to the next night if it is more promising.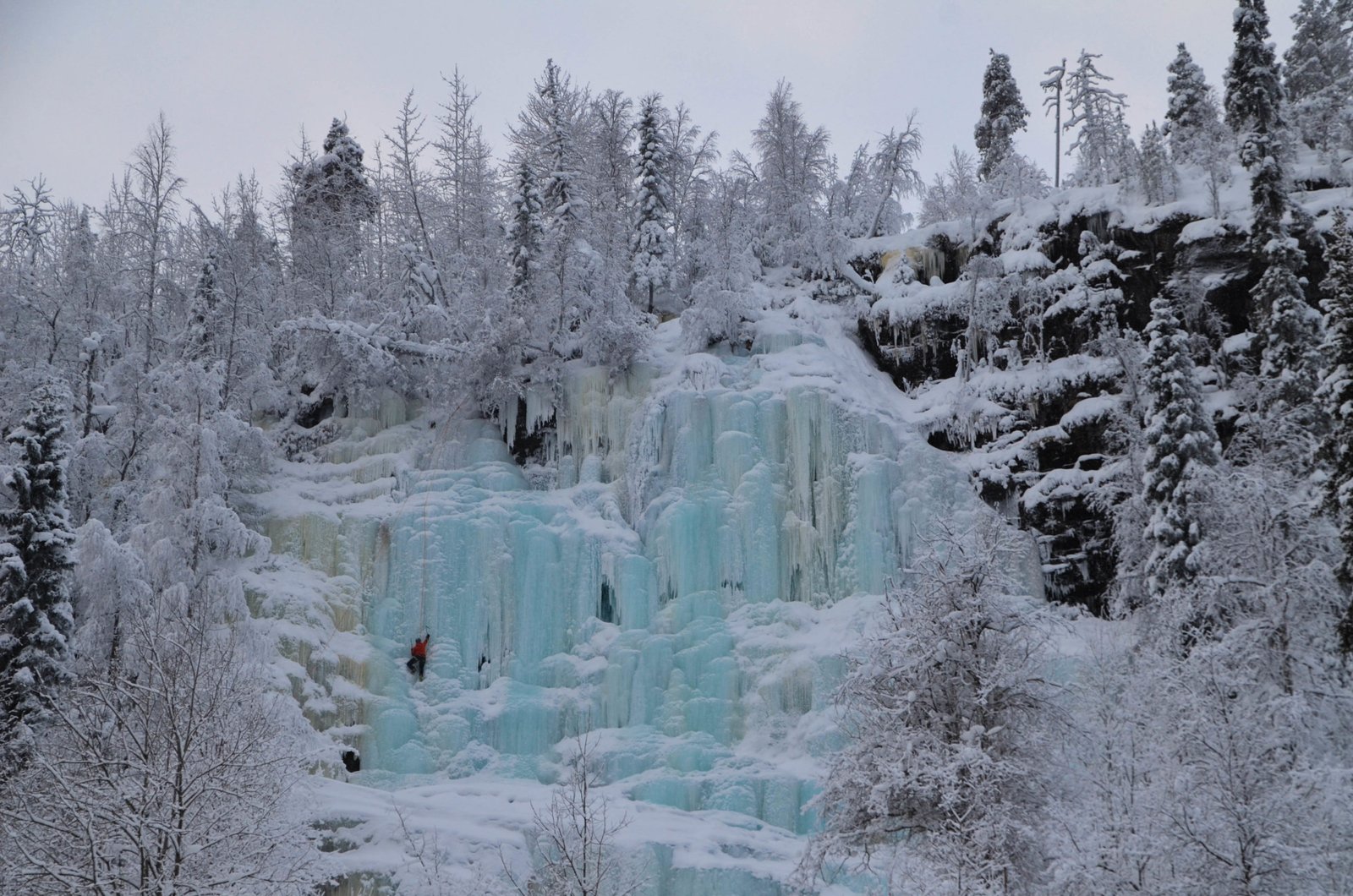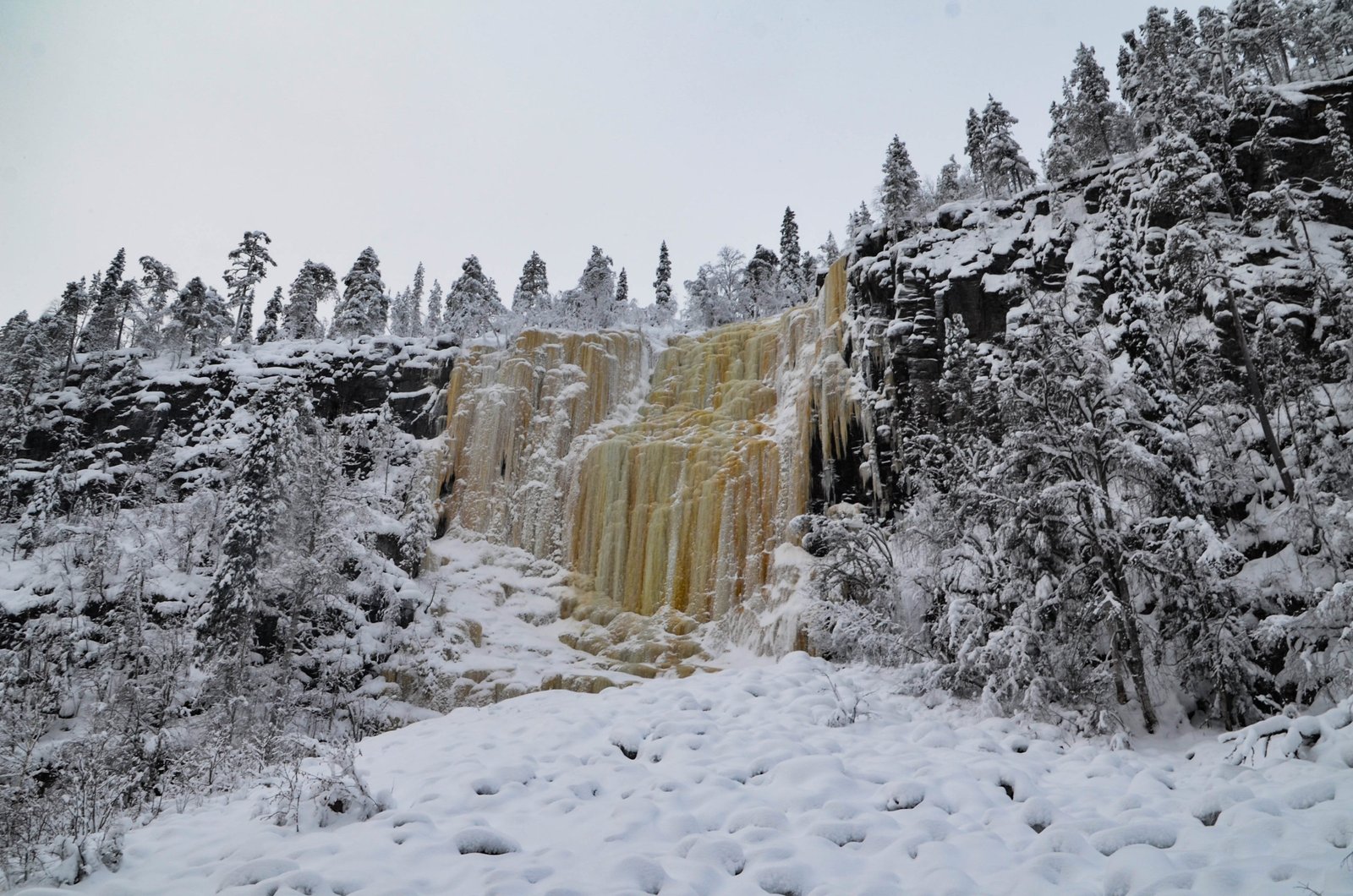 DAY 2: RIISITUNTURI – OULANKA (B, S, D)
Husky Sleigh Safari through Riisitunturi National Park
Today you will visit a small husky kennel and discover one of the most famous and picturesque nature areas of Finland: Riisitunturi national park!
As you arrive to the kennel, you will be greeted by the mushers and their lovely dogs. The huskies are extremely friendly, it will not take long before they already adore you! You will be introduced to your dog team and sleigh. You are always 2 participants per sleigh (one driver, one passenger) to make it more stable. Each participant will have the chance to drive while the other is warmly enjoying the landscape from the sleigh (you may switch halfway).
The musher will teach you some basic safety instructions how to lead the dogs. Once ready and comfortable, you will embark for a fantastic 10 km safari through the beautiful fells of Riisitunturi. The national park is one of the most famous in Finland because of his picturesque landscapes and snow-loaded tree!
Ice-Fishing on Kitkajärvi
The nature area of Riisitunturi is also a paradise for fishers! After the thrilling husky safari, your guide will take you to one of the best lakes in the region to enjoy a relaxing ice-fishing activity. Ice Fishing is certainly one of the best ways to properly experience the silence and peacefulness that reign in the Arctic. Like many locals who practice ice-fishing during their free time, you will learn how to drill your own hole through the thick ice and drop your fishing line in the clean waters of the lake. A snack lunch (and your fish if you catch one!) around the fire and hot drinks will be prepared by your guide to warm you up if you feel cold.
Overnight 
You will end the day with a nice drive through the vast taiga forest in the direction of the Russian border and the National Park of Oulanka. After a full day of activities, you may enjoy a good dinner and some relaxing free time at your accommodation.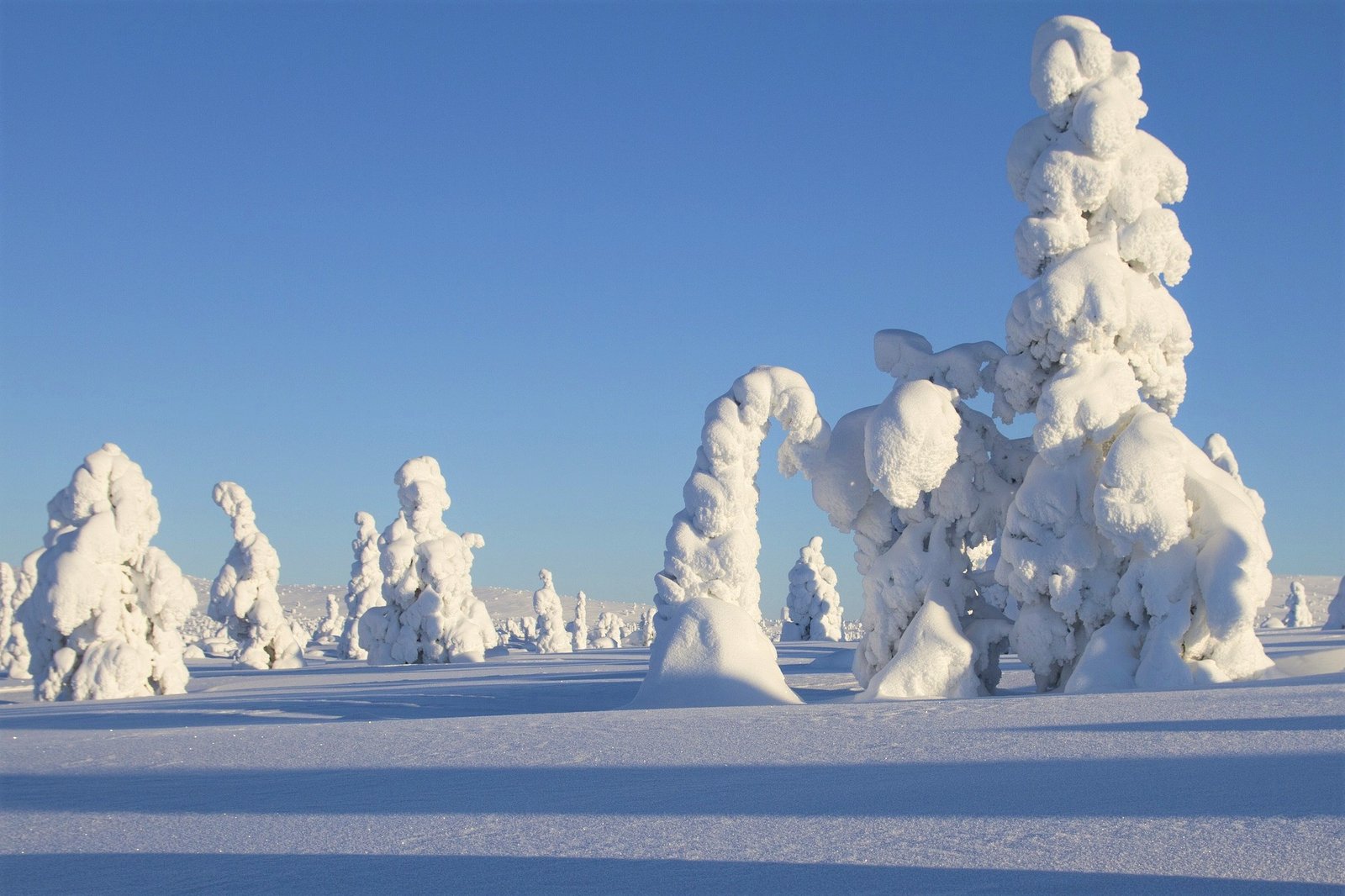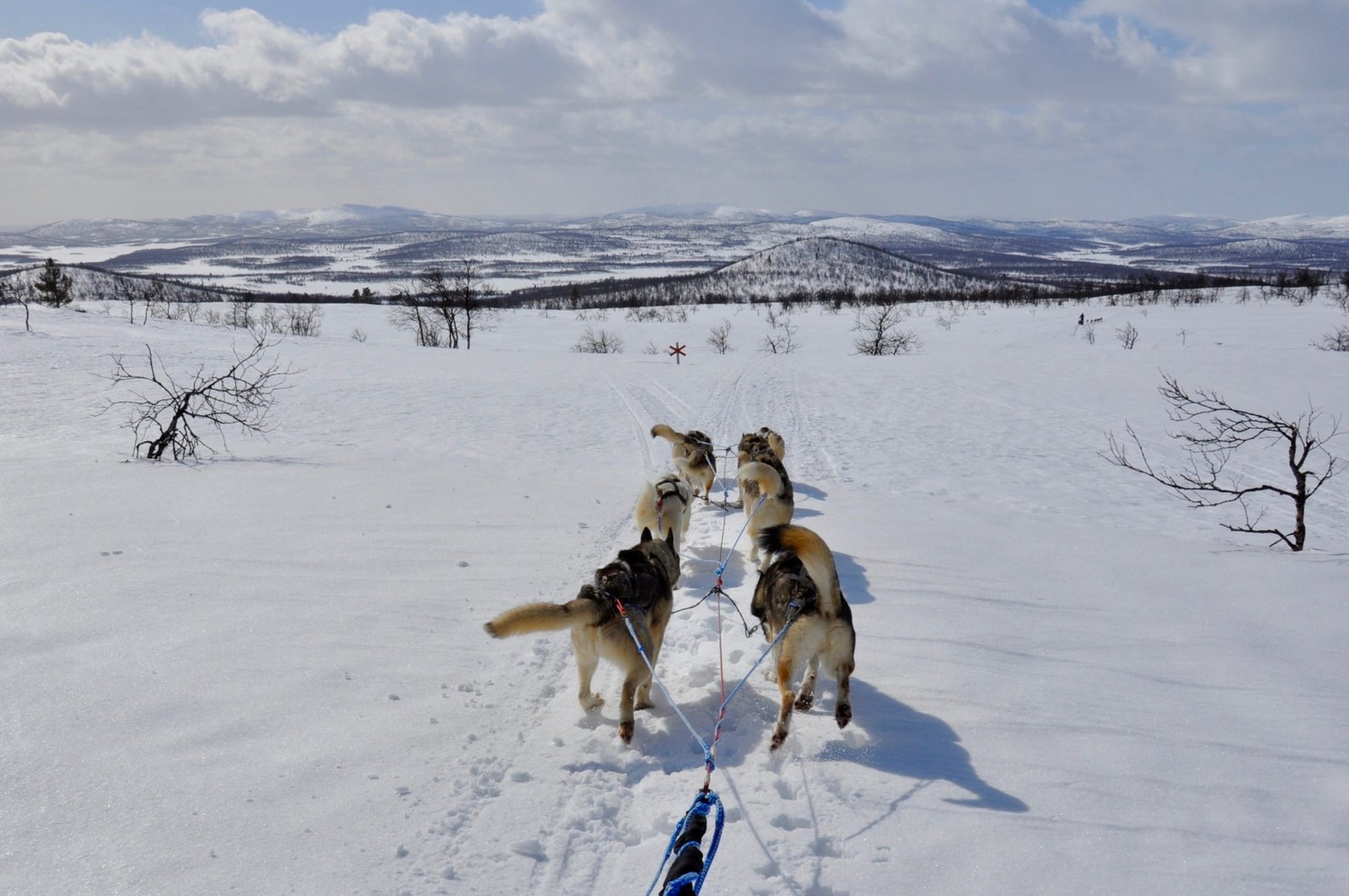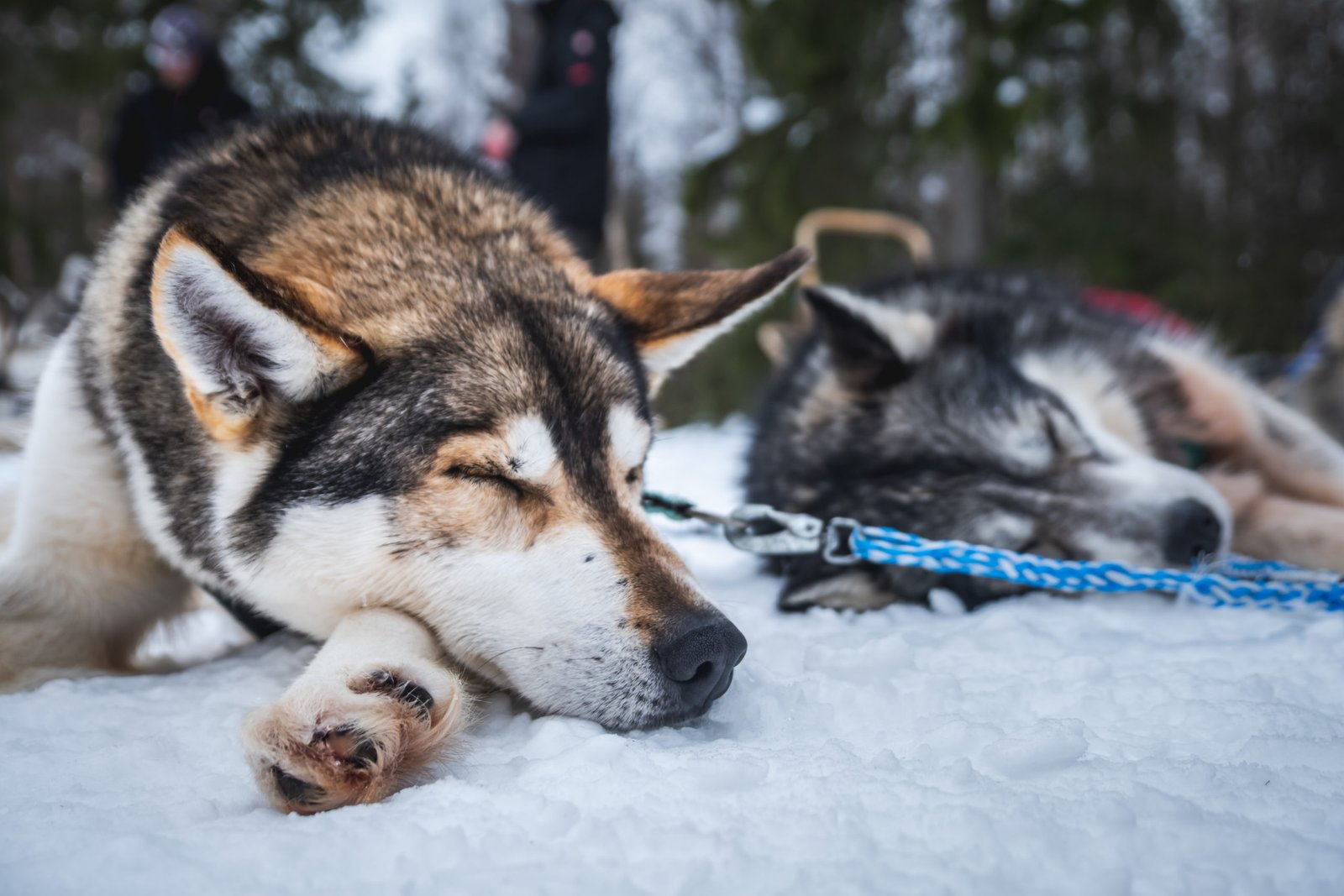 DAY 3: Oulanka – Rovaniemi (B, S)
Snowshoeing in Oulanka National Park  
Snowshoes on! Today you will literally step to the third nature treasure of your trip. The national park of Oulanka is one of the most visited and popular hiking trail in Finland. The fast flowing river has created a narrow and rocky canyon, offering us beautiful landscapes.
You will hike through the dense forest up to some great viewpoints over the giant gorge! Following the traditional local habits, you will enjoy a nice snack lunch over the fire, in one of the many wilderness huts of the national park.
Back to Rovaniemi 
After this wonderful nature trip in Northern Finland, your guide will drive you back to Rovaniemi.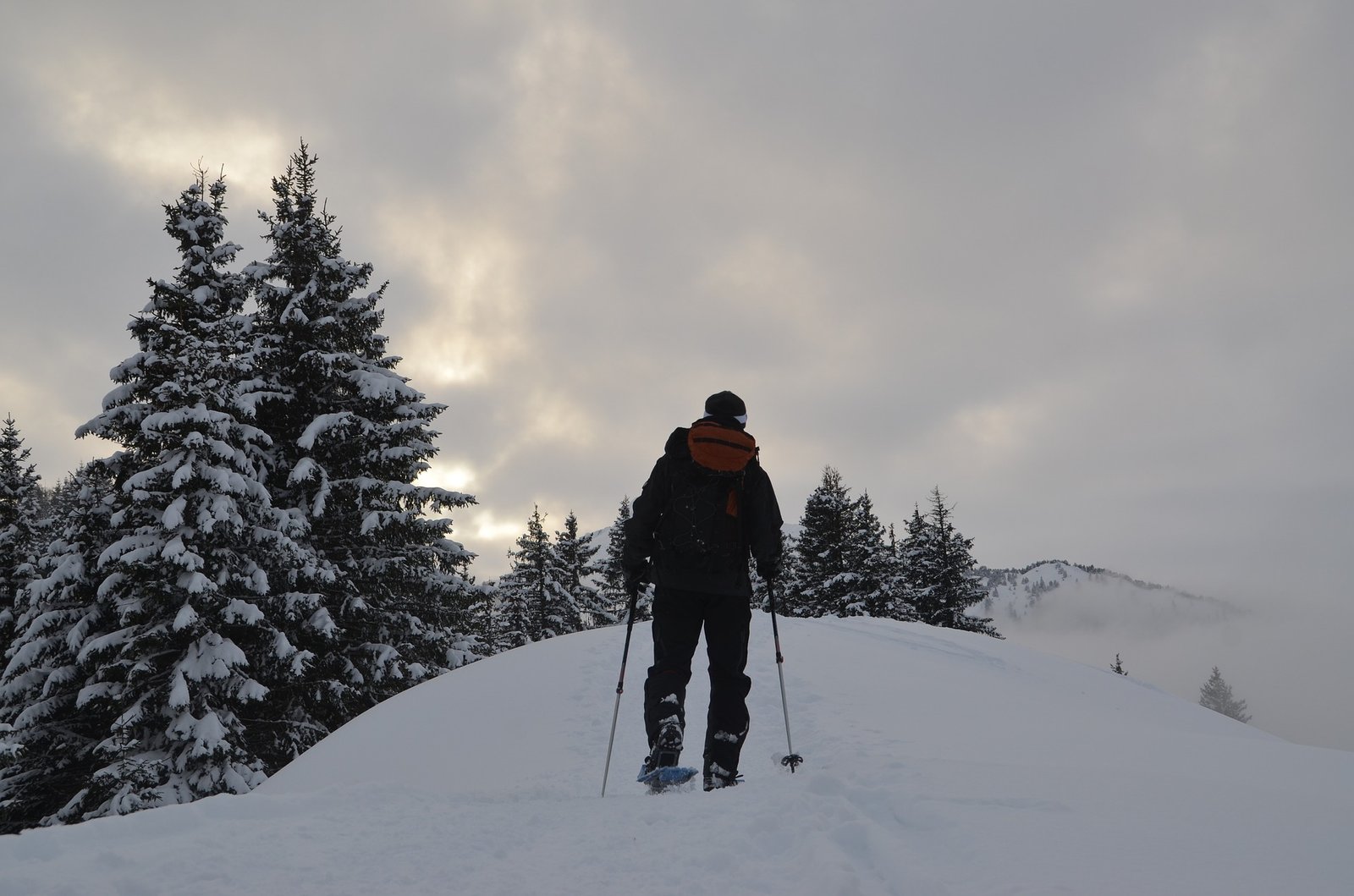 INCLUDED
Activity
Self-driven 10 km husky sleigh safari
Riisitunturi National Park
Korouoma Canyon Nature Reseve
Oulanka National Park
Ice-Fishing
Hike & Snowshoe Hike
Northern Light Hunting
Accommodation 
2 nights in medium standard hotels (twin rooms)
Others Services

Professional outdoor guide

Winter overalls and boots
Pick-up/drop-off (or airport transfer) in Rovaniemi
All equipment needed for the activities
Meals as mentioned (B=breakfast, L=lunch, S=snack, D=dinner)
Transportation
All taxes & handling fee
NOT INCLUDED
Flight tickets
Hotel for the nights before/after the trip
Gratuities
PLEASE NOTE
We recommend to book in advance, as availability may be limited in peak seasons. The trip departs from Rovaniemi in the morning (around 9:00). The expected arrival time to Rovaniemi is around 18:00.
A minimum of 2 adult participants is required for the trip to operate. Child rates apply for children under 12 years old. We do not recommend to have young children on this trip, because the snowshoeing trip may be physically demanding.  
The trip is limited to 8 participants for comfort reasons. For larger groups, please contact us and we can discuss a specific package.
Transportation by minivan. One luggage and handbag per person allowed.
You will be offered Winter thermal overalls and boots if needed, but please dress appropriately with warm inner layers, hats, ski gloves and multiple socks.
CANCELLATION POLICY
We will charge a cancellation fee of 20% if booking is cancelled 61 days or more before departure;
We will charge a cancellation fee of 100% if booking is cancelled 60 days or less before departure.
HOW TO BOOK
You can book your tour directly online (payment by credit/debit card only):
 You may also request a quote (payment by bank transfer). Please fill the request form.
PAYMENT
Payment by credit/debit card or bank transfer are accepted. Full payment is required to confirm the booking.

Explore a national park of Lapland with this great ski trek! Your outdoor guide will lead you on a 4-day expedition into the wild for a memorable Arctic adventure!
BOOK NOW

Here is our Autumn Holiday Activity Package! Lapland has a lot to offer in September so come and enjoy these once-in-a-lifetime experiences.
BOOK NOW

Enjoy a great Winter holiday package in Rovaniemi! It includes a program of winter activities and a large choice of hotels for all budgets.
BOOK NOW