A FRIENDLY TEAM FOR YOU
This is where you get to know more about us before actually meeting us!
Together we work very hard to provide you with high-quality services and memorable experiences!  We are here to answer all your questions, help you plan your holidays, give you the best advice, ensure your safety throughout the experiences we offer, show you the beauty of Lapland in the most authentic and friendly way, and leave you with the best memories of Lapland!
We are here for YOU! 
Hervé
Wilderness Guide
Terve. I'm Hervé. I was a globe-hiker for a long time, I've been in more than 600 locations on every continent, exploring and searching for an ideal. I've seen many things and had several lives. After years of wandering, I finally dropped my backpack in Finland a few years ago: THE place to be.
I can only feel good when I'm surrounded by nature and wildlife, when I feel connected to it. I've been trained in Southern Finland and became a certified International Wilderness Guide. I'm now glad to share all my knowledge with you. I still have my sense of exploration, it pushes me often to unveil new locations that you will go and explore with me. Never stop exploring!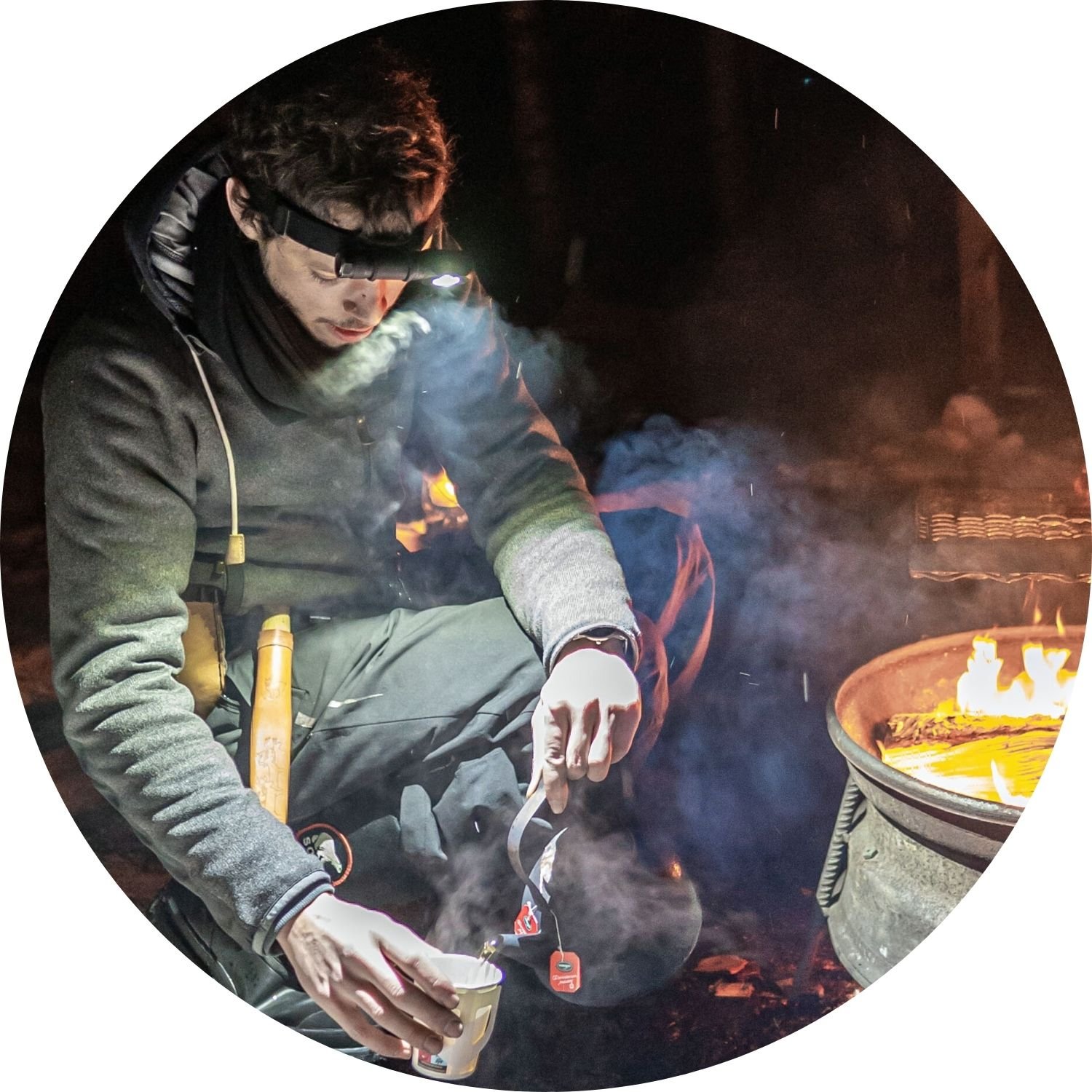 Jérémie
Wilderness Guide
Hi! As a former chef, professional photographer and amateur musician, I had always been keen to learn and experience new things. I found a vocational path in becoming an outdoor guide and graduated from the International Wilderness Guide School in the same year as Hervé. I worked in Norway and Southern Finland before joining Nordic Odyssey in Rovaniemi. The Finnish Lapland revealed to be a place where I thrive and get the opportunity to share what I love! I then wish to have the pleasure to share all my passion with you during your next holidays!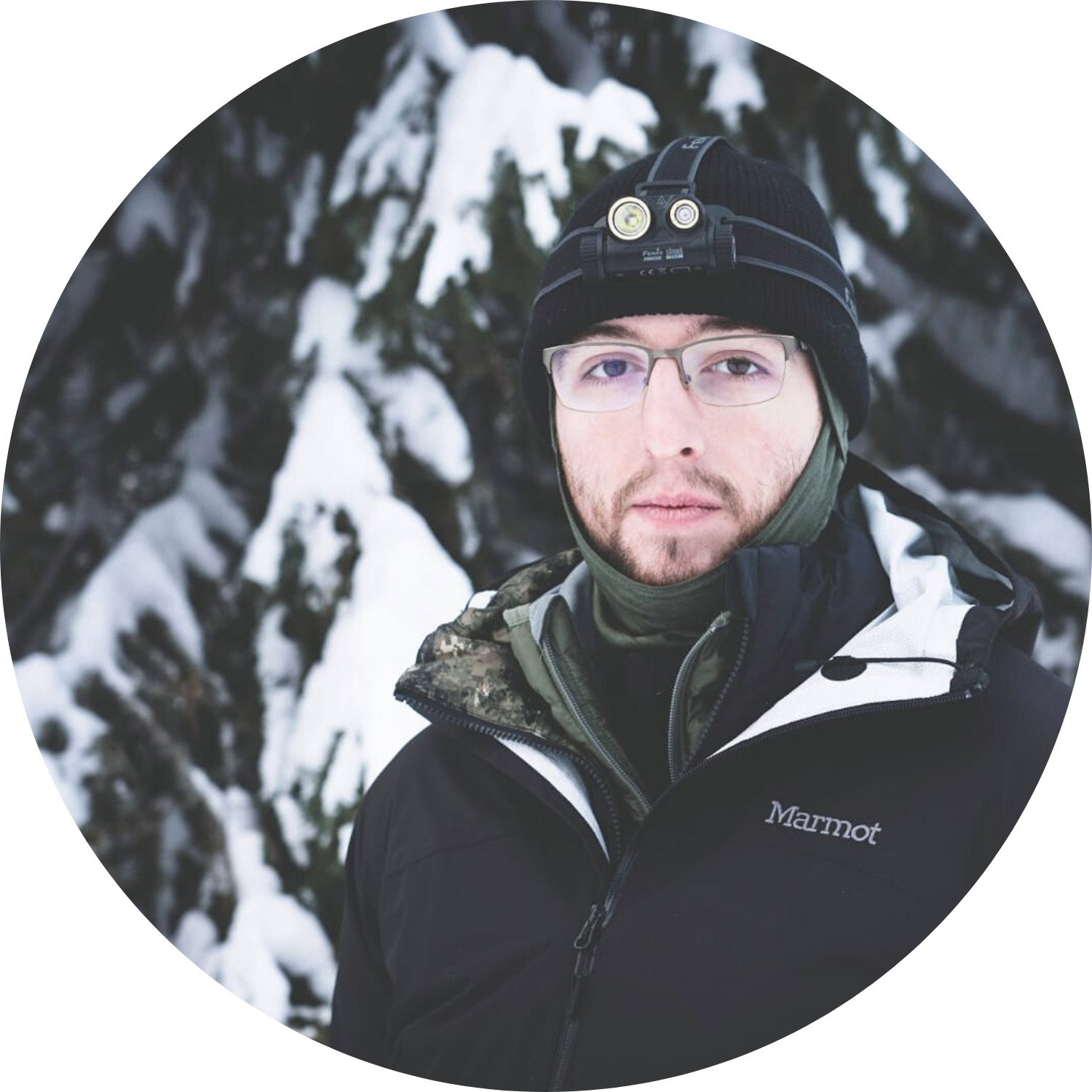 Gabriel
Wilderness Guide
Terve!
My name is Gabriel. Since a young age i've been spending a lot of time in between a few trees. One day i met the spirit of the forest and he told me that I should be a professional forest walker. Following his mighty wisdom I went to a guide school for two years where i learned to create fire, walk through ice and traverse vast wasteland with safety.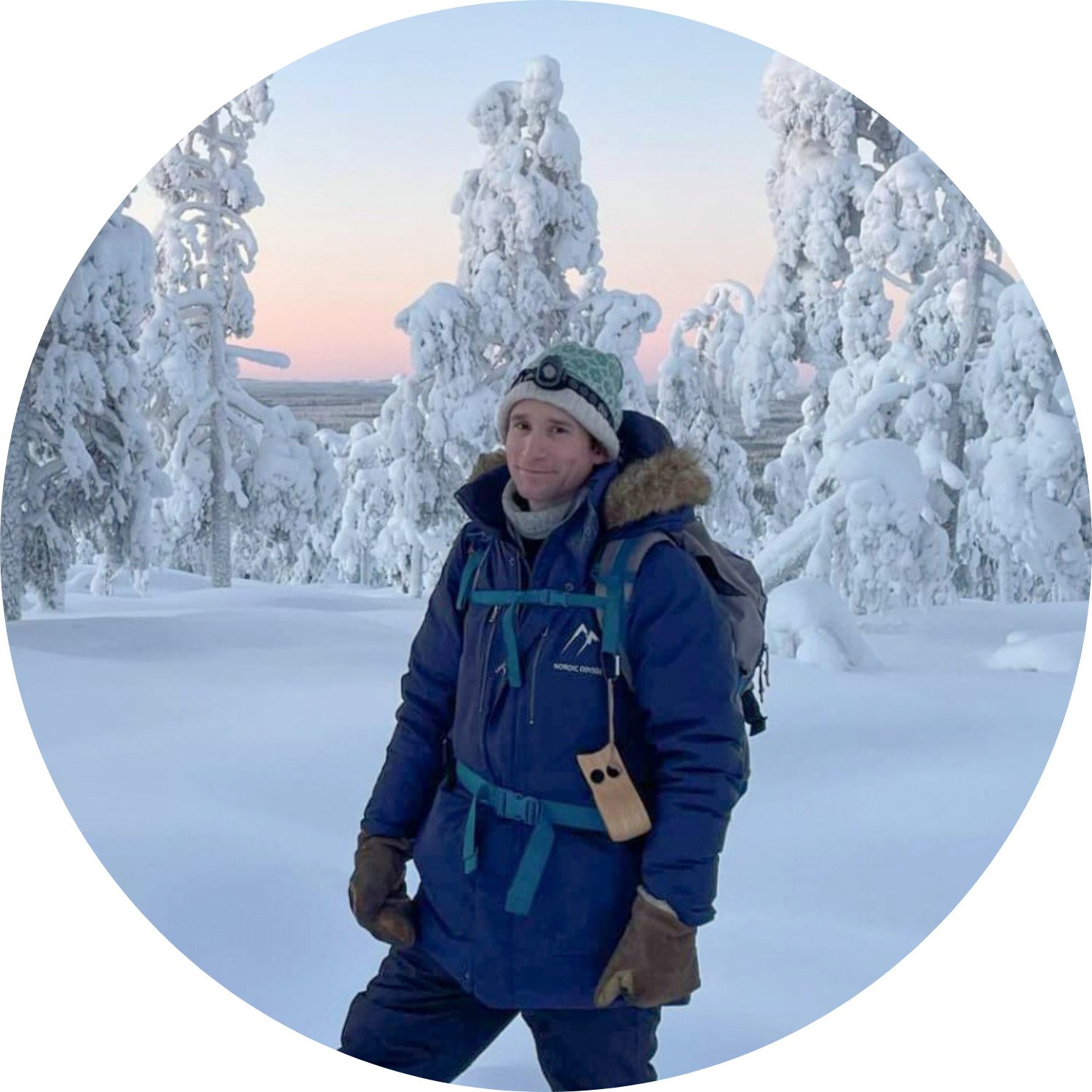 Timo
Safari Guide
Finland has always somewhow attracted me, being myself born with a Finnish firstname. I first came here in 2015 and I literally fell in love with the country. As a graduate in environment management and agronomy, I have been particulary attached to the rich untouched nature of Finland. It provides me with everything I have always been looking for, especially serenity and quietness.
So let me be your guide and let's explore together the never-ending landscapes of Lapland!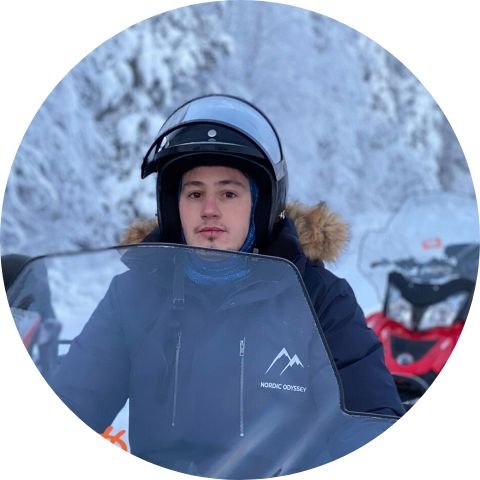 Adrien
Safari Guide
Hey! I am Adrien, working as as guide in Nordic Odyssey. I grew up and spent most of my life in Iceland, where the Arctic waves and Northern Lights were like my craddle songs! During my law studies, I used to work as a guide on the whale-watching boats ; this was one of my first experiences as a tour guide and I really enjoyed it! Now I live in Rovaniemi where I try to write my Master degree's thesis in Polar and Maritime Law. But at night, I closed my study books and transform myself into a true Northern Lights hunter! Ready to go for a memorable trip? LET'S GOOOO!
Leo
Safari Guide
Huomenta !
My name is Léo, I grew up in a city nestled in the heart of the French Alps. I spent my weekends hiking, skiing and camping in the mountains during my childhood.
While studying Tourism from home in 2021 (thank you, COVID), I refused to stay at home and chose to go to Lapland to avoid the lockdown where I worked as an Au Pair in an Austrian/Finnish household for a few months. Back in France to finish my master's degree, I worked as a guide during my internship for the National Park of Port-Cros in the south.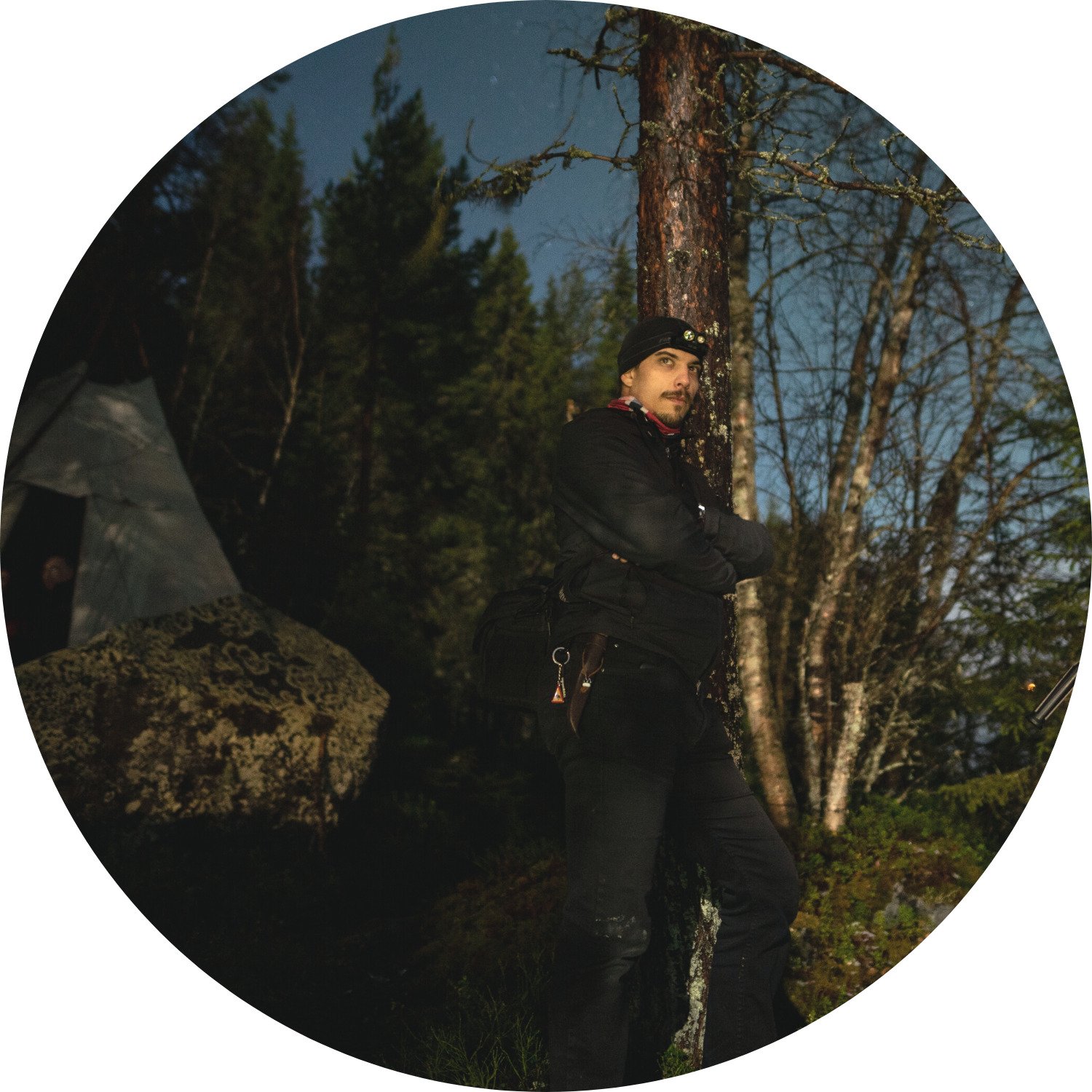 Martin
Safari Guide
Borned in french Burgundy, my inner compass started to point north when, as a teen, I got into nordic heavy metal. It has been more than 15 years now that Finland is on the map, and I had the chancce, through music studies, to learn about its folklore.
In early 2022, I had the opportunity to finally head north and reach this country I knew quite a lot about, but only on paper.
I have always been fascinated by nature, forests, sceneries anf Finland has quite a lot of those. I have studies its folklore and culture and these topics are my thing, but I'm always up for hiking, cycling or XC skiing, as well as many outdoors activities.
I'll be happy to help you discover this wonderful place and tell you the stories from older times. "Under every root and stone lays a story heard but untold."
Justine
Trainee Guide
Hello! I graduated this year from a bachelor in tourism and got the opportunity to follow the Erasmus + Program. I took that chance I was given and decided to go to a mighty beautiful place: Lapland. As a nature, hiking and adventure lover I have found my kind of perfect way of life here. 
Thanks to Nordic Odyssey I can improve my knowledges surrounded by a joyful and skilled team.
It will be a pleasure to share with you all the kinds of experiences that Lapland has to offer!
Camille
Sales Coordinator
I arrived in Lapland initially for 6 months, after I graduated with a French Bachelor in Tourism. I then decided to settle permanently here as I fell in love with Rovaniemi and its environment! I will be very pleased to help you plan your Lapland holidays and will do everything I can do make it an unforgettable experience! 🙂
Natalia
Operations Coordinator
During the last year of my Bachelor in Tourism and Leisure Management, I had the opportunity to go abroad for a 3-month internship. As I have always been interested in the Nordic countries, I was extremely excited to join Nordic Odyssey for a Winter. I quickly fell in love with Lapland and its beautiful nature, so when I was offered to come back, I didn't hesitate much.
Now I am so happy to help you discover this wonderful region with us. Together with the rest of the team, I will make sure that you enjoy the best experience of Lapland!
Zuzanna
Sales Agent
Planning my first trip to Finland, I found only one place available, where I could stay for a month working in English. Instead of checking the location on a map, I blindly said yes. I ended up spending my best holidays in Inari, in Finnish Lapland. Since then, I came back to Lapland 3 times, the 3rd one was to finally settle in, when I got the study place at the hospitality management bachelor programme in Rovaniemi. Now I'm happy to complete my studies side by side with working at Nordic Odyssey, and helping you plan and realise your dream vacation.
Meredith
Media and Marketing Specialist
Hello, I landed in Finland in August 2017 for doing my erasmus at Tampere University. Eventually, I never really left this beautiful and peaceful country!
Graduated from a master's degree in Leadership for Change, I wanted to experience life in Lapland after graduation. I figured that southern Finland wasn't cold enough for me anymore. Passionate about northern lights and photography, I enjoy taking care of the marketing and  media and helping you plan your holidays!
Anaelle
Marketing and Sales Trainee
Hello ! I arrived  in Rovaniemi for my final internship. I study tourism in France, and I decided to discover Lapland for 6 months. I always wanted to discover Finland for its beautiful landscapes. Photographer in my spare time and loving sports, I found my happy place in Northern Finland. I am glad to work in this young and professional team. It is with pleasure that I would help you prepare your best adventures in Lapland.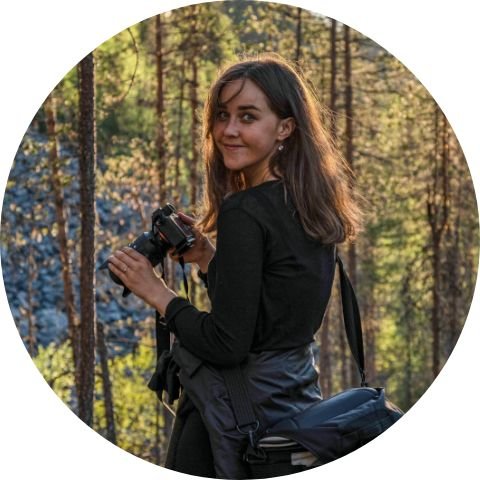 Andrea
Office Manager
As a nature-enthusiat born in the Slovak mountains, I have always been very much into outdoor activities. After my master in Sales Management, I left everything behind to travel and discover a bit more of the world. From the Caucasian mountains to the US coasts, from the Athlantic sailing waves to the salt flats in Bolivia, this is finally on the Arctic Circle that I chose to drop my backpack.
After all those years of travels, it is time to give back! I now find great satisfaction in organising high-quality trips for others and will be super happy to help create the best holidays for you!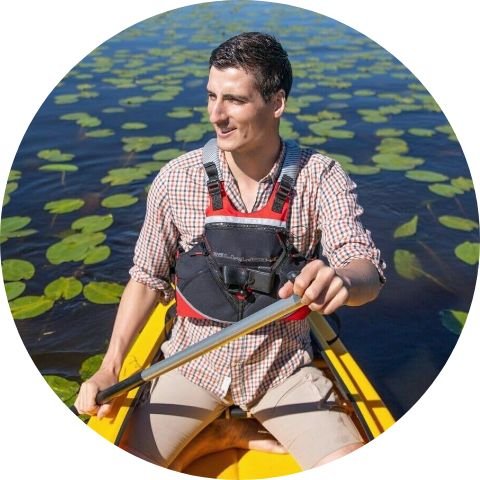 Chris
Lead Guide
After 10 years of travels, adventures and various challenges in nearly fifty countries, I made the decision to settle down in one of the most magical places I have ever explored : Lapland.
Since then, I have found myself a true passion for the Arctic and its mysterious nature. Something that I would gladly share with you on your next trip!
JOIN OUR STAFF!
Do you feel that you can be
part of our team? 
We are looking for experienced outdoor guides with French/English language skills.
Please send us your application and CV by email :
info@nordicodyssey.net