THE BEST SERVICES AT THE BEST PRICE
All our tours have been designed to offer you the most memorable & most authentic experience of the Nordic countries. We believe that high quality does not necessarily mean high prices… and we are working hard to proudly offer you the best services at the lowest price!
PS: our pricing conditions only apply to tours & packages operated by Nordic Odyssey. Tours operated by our trusted partners may have different conditions (mentionned in the description of each tour).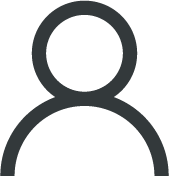 ... For Solo Travelers
Join any departing trip at no extra cost! Departing trips (= that already have a group) are automatically bookable online for one person. We also regularly offer discounts on some specific tours.
Feel free to contact us if you are not sure about which tours are bookable for only one person or to know more about discounts.
... For Groups
Travel in group & save money! We use tiered pricing for most of the tours we operate: the more you are, the less you pay per person!
Example: on our famous Northern Lights Photography Tour from Rovaniemi, our group price is only 75€/adult (compared to 90€ for the standard adult price)!
... For Families
We try as much as possible to accommodate parents with good prices for the kids. Our child rates are usually 50% of the standard adult price. 
If you travel with children under the age of 4 years old, please contact us to discuss the possibility of joining for free. 
... For Students
We offer students studying in Finland, Sweden and Norway the possibility to join any of our departing tours at the child rate! 
If the tour is only arranged for you or your group, contact us to discuss a special offer.
PAY ONLY FOR WHAT YOU NEED
Why should you pay for something that you don't need? We don't charge you for winter overalls, winter boots or other clothes that you would not need! This way, you can enjoy lower prices on any of our tours.
And if you feel that you may need some extra clothing, then you can easily add this option when booking the tour online. The price for renting boots and winter overalls is only 5€/pers when joining our tour or 10€/pers/day if you want to keep them during your holidays.
BOOK HERE AND CUT OUT THE MIDDLEMAN
If you are looking for the best price, you are very likely to find it here on our website (www.nordicodyssey.net).
Prices are up to 30% cheaper if you book your adventure directly through us, compared to reselling websites (TripAdvisor, Get Your Guide, etc.) for the exact same services!
CHECK OUR DISCOUNT OFFERS!
We regularly offer discounts on a selected range of tours and dates. All our available discounts are listed here: www.nordicodyssey.net/discounts 
When booking your experience, fill the corresponding promo code and your discount will immediately be deducted!
You can join any of the discounted tours with discount, even as a solo traveler.
A STRONG NETWORK OF PARTNERS
We work together with long-established local partners to offer a wide a range of activities in many destinations. Our trusted partners are chosen for the quality of their services, their great reputation and ethical principles, and for their pricing.
We constantly encourage our trusted partners to offer comprehensive and accessible prices like we do.