4-Day Ski Trek in the Finnish Lapland
Cross the National Park of Pallastunturi with a fantastic 4-day ski trek designed for nature-lovers and adventure-hunters! This guided trip will lead you across the fells and explore some of the most beautiful winter scenery of Lapland. The trek can also be done with snowshoes instead of backcountry skis.
Route Info
Type: Mini-Expedition
Departure/Arrival: Flexible
Duration : 4 days, 3 nights

Transportation by Minivan

Distance : 55 km (trekking)
ITINERARY
Hetta – Pallas (or Pallas-Hetta)
Nights
3 nights in wooden wilderness huts
Level
Difficult: this trip requires good physical conditions.
BEST SEASON
Available: February – April
Recommended : April
PRICING
Adult Only
2 Adults : 950€/adult
3 – 5 Adults : 850€/adult
6 – 7 Adults : 750€/adult
Connections from Rovaniemi, Kittilä,
Levi or Ylläs are included in the price.
NEXT DATES
6 April – 9 April 2023
This is our standard itinerary for this journey. If you would like to adapt the duration, the type of accommodation or the tours included in this package, please contact us. Meals are included when mentioned : (B) breakfast, (L) lunch, (D) Dinner, (S) Snack.
 DAY 1: HETTA (L, D)
Your guide will collect you from your chosen departure. Several departures are possible for this trip: Rovaniemi, Kittilä, Levi or Ylläs.
After a short briefing, you will head to Hetta where you will have lunch in a restaurant. It is very important to get a lot of energy as you are about to embark for a challenging ski-trekking trip! The trek will start on the frozen Ounasjärvi lake, at the northern limit of Pallastunturi, it will lead you through the white forests of the park where you will very probably spot many footprints of wild animals. As you hike up the first hills, the landscapes will constantly change and be highlighted by the warm lights of the setting sun. 
It should take around 5-6 hours (16 kms) before you get to your private wilderness hut. You can chill now, while your guide is preparing dinner for you! If you are lucky, the night will even bring some Northern Lights!
DAY 2: SAUNA TIME! (B, S, D)
A hot breakfast will be served in the hut as you are slowly waking up. Today, your goal is to reach the valley on the other side of Ounastunturi and Tappuri. This is about 16-18 kilometres and 6 hours of hiking with a nice break halfway to enjoy some typical Finnish snacks around the open fire.
The hut of your second night will reserve you an unexpected but much welcomed surprise! In the middle of the national park, surrounded by pure Lapland wilderness, a sauna is waiting for you! You should not miss the chance to enjoy this very Finnish experience! The hot steams are also good to relax your body and muscles after the long walk of the day. (In sauna, men and women are separated).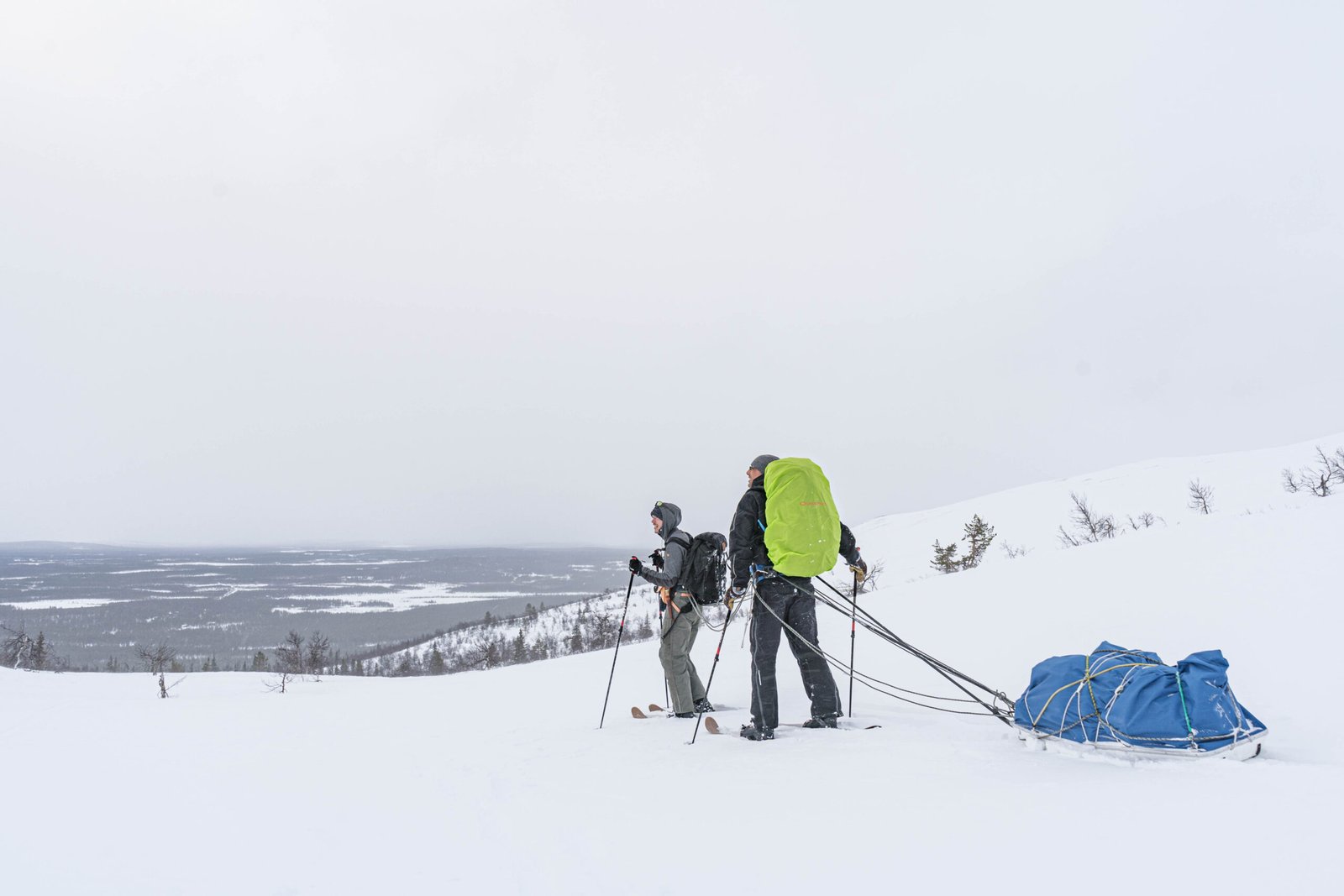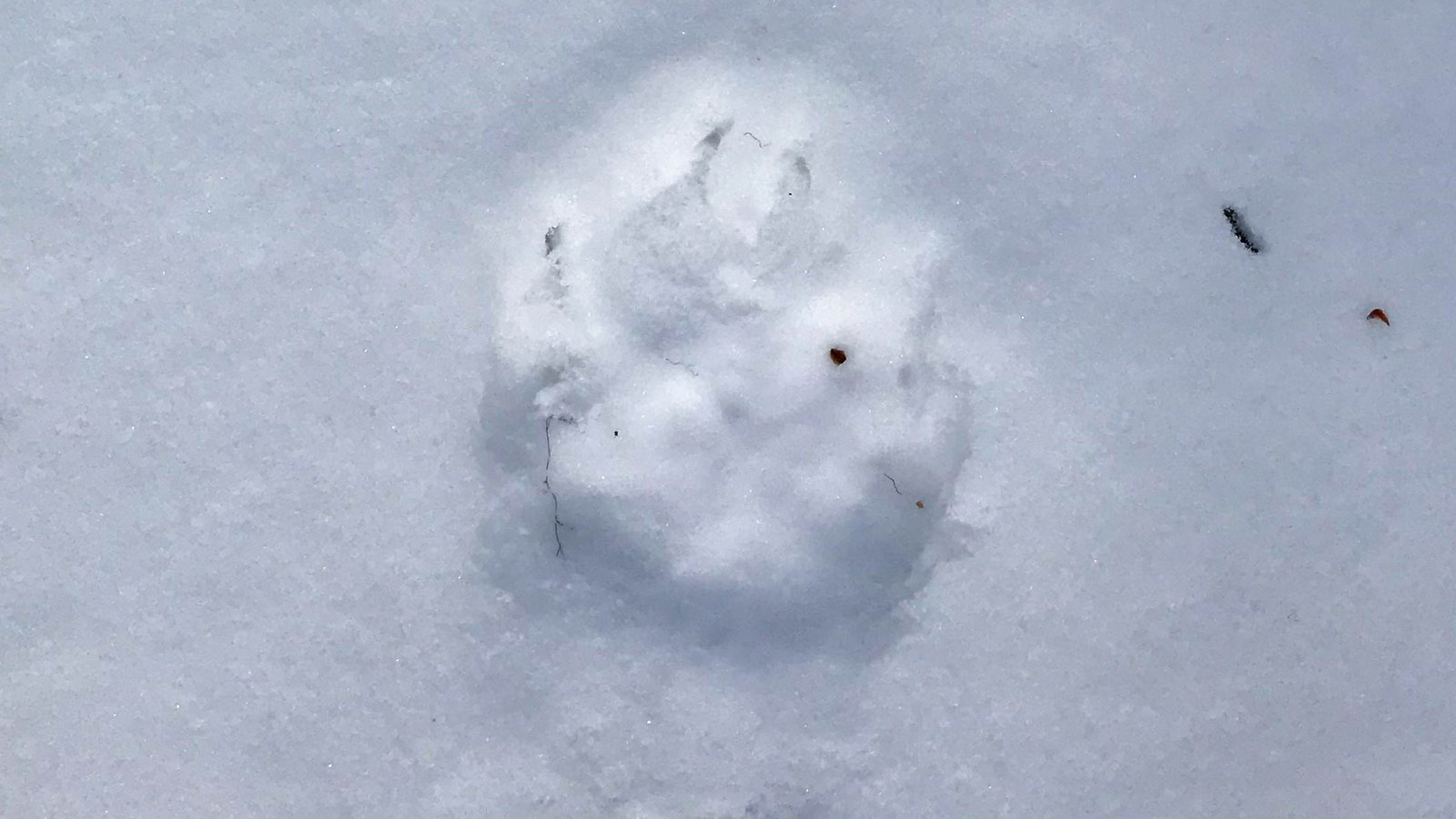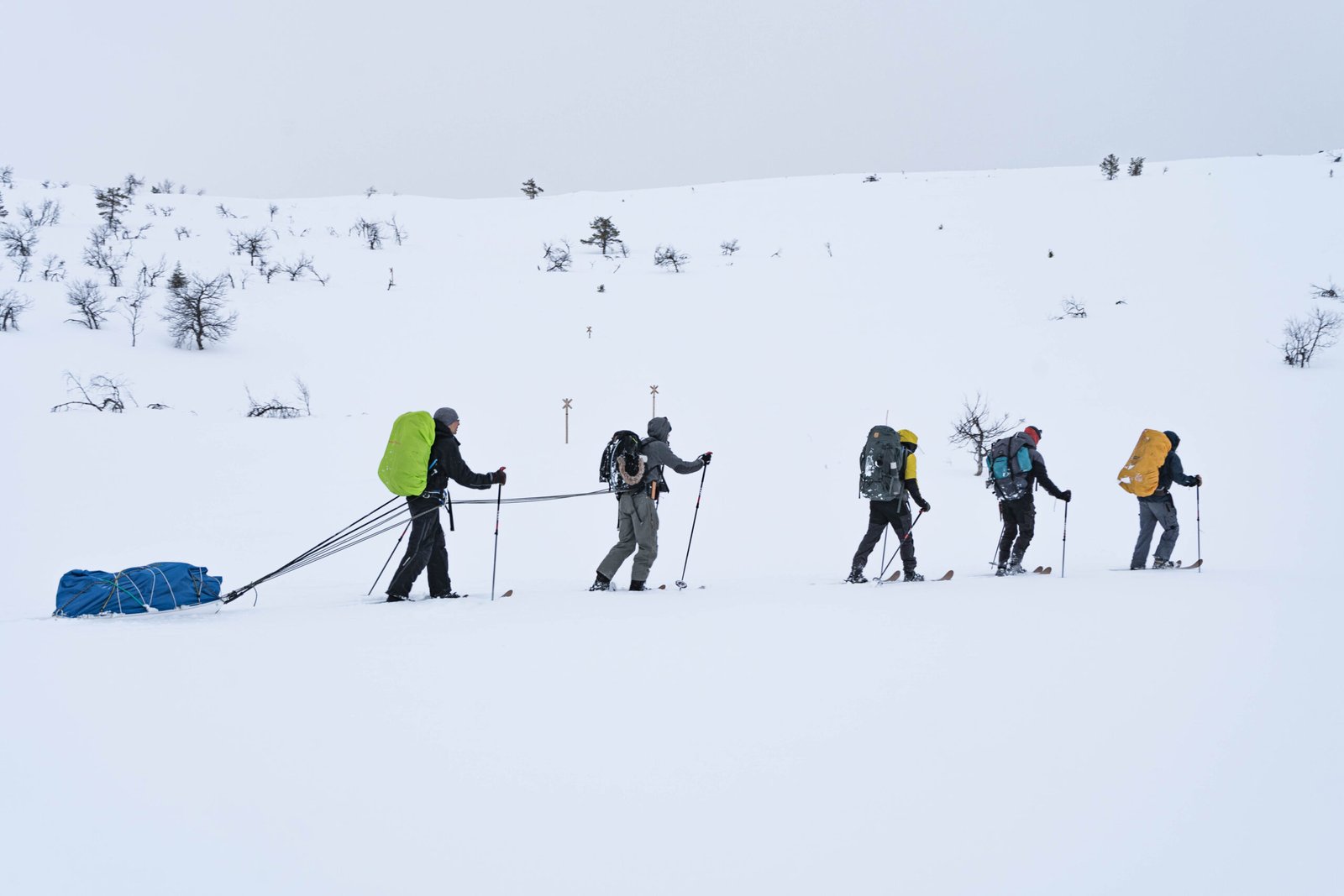 DAY 3: TO THE FELLS OF PALLASTUNTURI (B, S, D)
For this third hiking day, two routes are possible depending on your conditions and the weather. You may decide with your guide to hike to the tops of the fells or to follow the winter ski trail in the valley. Both routes will offer you beautiful winter scenery. A warm wilderness hut, located between two fells, will accommodate you for the night.
In total, you will hike around 13-15km for this 3rd day.
DAY 4: ARRIVAL TO PALLAS (B, L)
One last effort, you are almost at your final destination! The 10-km hike along the fells will take you to different wiewpoints before you reach Pallas ski resort, at the bottom of Laukukero hill (762m). Congratulations, you have snowshoed across the Pallastunturi, one of the most popular trails in Finland! 
On the drive back to your arrival point (Ylläs, Levi, Kittilä or Rovaniemi), your guide will stop at the restaurant and you will enjoy a well-deserved lunch to conclude your trip in the best way!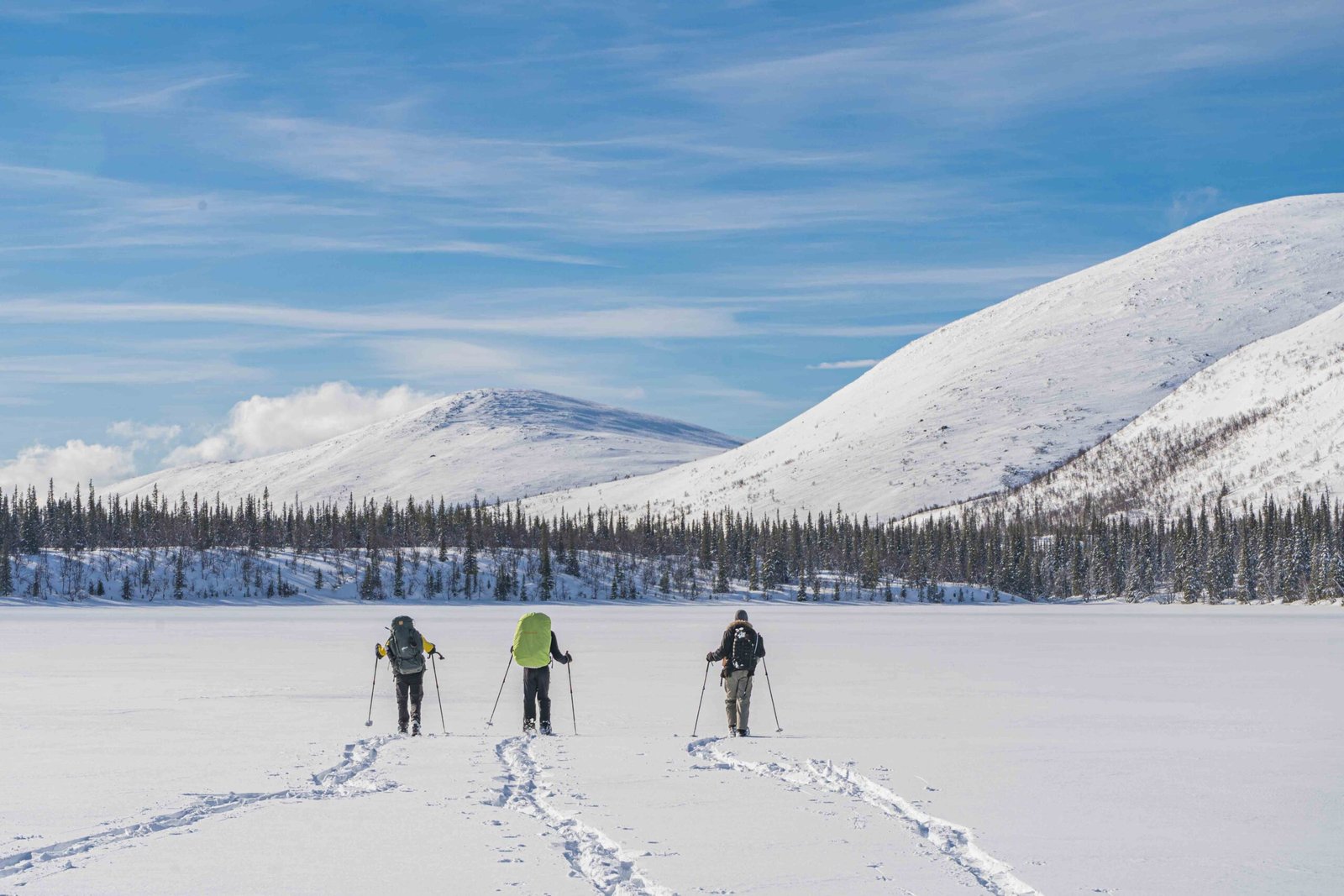 INCLUDED
Activity
Ski trek through Pallastunturi
Wilderness sauna (day 2)
Accommodation 
3 nights in wilderness huts
Others Services

Personal guide
Equipment needed for the trek – a list will be provided
Pick-up/drop-off from Rovaniemi, Kittilä, Levi, Ylläs, Pallas or Hetta
Meals as mentioned (B=breakfast, L=lunch, S=snack, D=dinner)
Transportation
All taxes & handling fee
NOT INCLUDED
Flight tickets
Gratuities
Hotel room for the nights before/after the trip
PLEASE NOTE
We recommend to book in advance, as availability may be limited in peak seasons. The trip departs from Rovaniemi, Kittilä, Levi or Ylläs in the morning.
A minimum of 2 adult participants is required for the trip to operate. The maximum capacity is 7 people for comfort reasons. For larger groups, please contact us and we can discuss a specific package.
We do not recommend to bring children on this tour as this requires long snowshoe hikes. A good physical conditions is required to participate.
The trip is operated in wild nature conditions. Accommodation is private and booked for the whole group but the wooden cabins are not equipped with electricity and water (dry toilets). Refilling water comes from nature. During the hike, common trekking meals are prepared by your guide.
Transportation by minivan. One luggage and handbag per person allowed.
Participants must arrive prepared with suitable clothing for cold weather and fast changing weather conditions. You will be provided with a personal linen. Sleeping bags and mattresses are provided directly in each wilderness hut. All personal clothing and equipment should fit into 40 liter backpack.
We may offer some winter overalls to rent (please request them before the trip) but we do not recommend them as they are usually too warm for a long hiking trip. We also ask you take your own winter shoes for comfort reasons, and we recommend to test them before coming on the trip so they will be already adapted to your feet.
CANCELLATION POLICY
We will charge a cancellation fee of 20% if booking is cancelled 61 days or more before departure;
We will charge a cancellation fee of 100% if booking is cancelled 60 days or less before departure.
HOW TO BOOK
Please send us a booking request if you would like to book this trip, with the number of participants and your arrival dates. Our team will revert to you in the shortest delay with all the information and payment instruction.
PAYMENT
Payment by credit/debit card or bank transfer are accepted. Full payment is required to confirm the booking.

Explore most of Korouoma canyon, its deep nature and frozen waterfalls, with a 2-day snowshoe trek and overnight in a wilderness hut.


Enjoy a unique forest ski experience with this 1-day / 1-night trip to a traditional cottage lost in the middle of Lapland nature.


Ski accross the National Park of Pyhä-Luosto and its picturesque fells with a memorable 3-day trek. Overnights in wilderness cabin or camps.