MEDIA COLLABORATION 
Become a Lapland ambassador! 
JOIN OUR ADVENTURES, RELATE YOUR EXPERIENCE!
We, as a tour operator and travel agency, are always glad to promote our high-quality services via social media, blogs and media contents. We are willing to show the world what we do and how we do it, through the eyes of independent ambassadors who take part in our excursions.
Are you a travel blogger? Are you a social media enthusiast? Become an ambassador of Nordic Odyssey, take part in our adventures and share your experience with your community!
Contact us for collaboration:
Tel. or Whatsapp: +358 (0) 40 258 2081
Email: info@nordicodyssey.net
WE ARE LOOKING FOR:
Travel bloggers
Social media enthusiasts
Content Creators
Streamers
Adventurers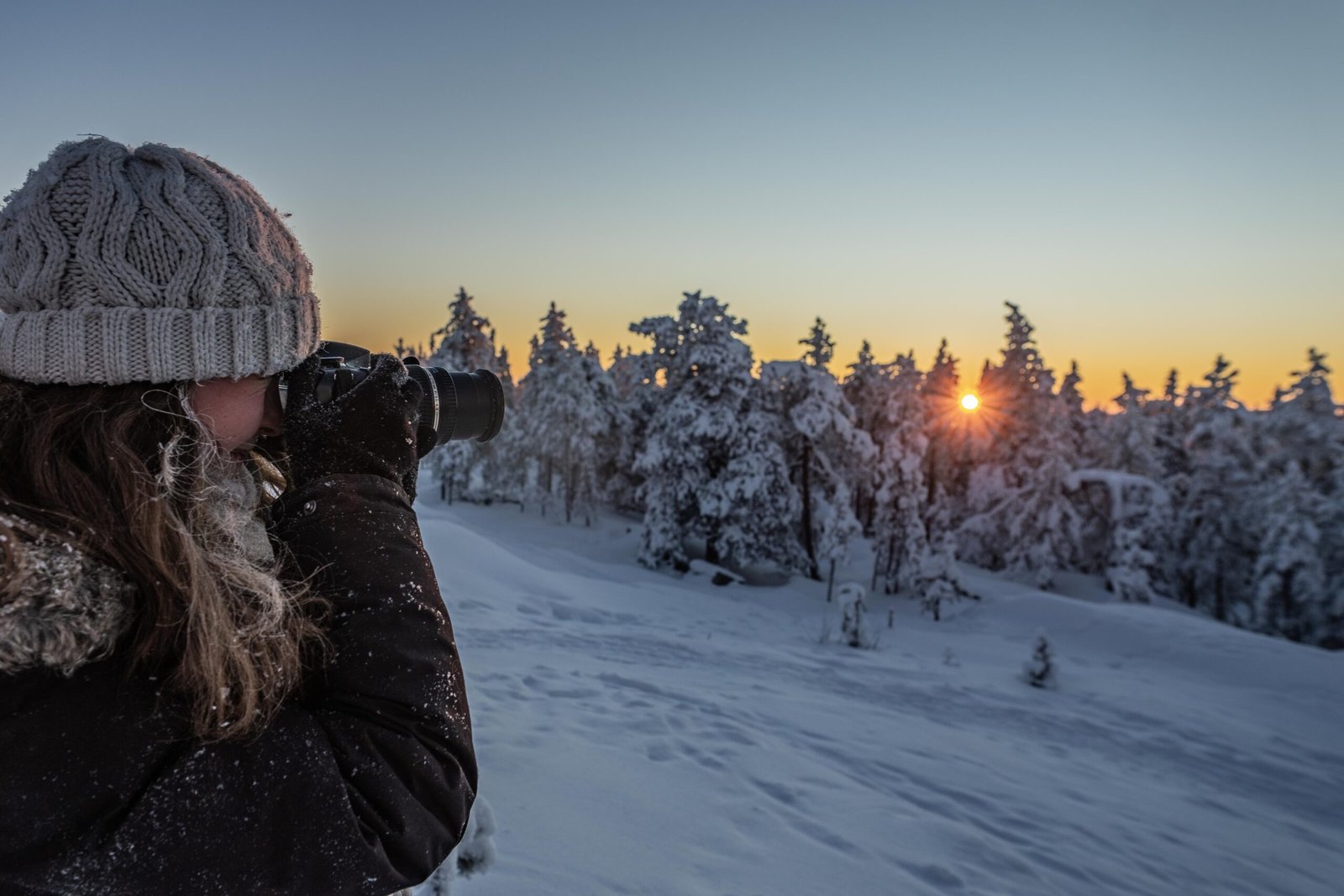 Collaborating with us may take many forms (affiliating, joining tours for free, blog partnership…). However, we believe that trust should always be based on truth and transparency! This is why we leave our ambassadors free to share their experience in the way they feel to. 🙂
THEY COLLABORATED WITH US!
MEDIA
Local News Paper - Uusi Rovaniemi
Rovaniemi's local newspaper interviewed Chris in December 2022. The discussion topic was focusing on the ethics of tourism in Rovaniemi. How can tourism be ethical and environmental friendly. You can find the full article following this link here.
National French TV (TF1)
The documentary team of the tv channel explored Finland during a few weeks and contacted us to discover some lappish activities. We welcomed them for a sauna and ice swimming experience, followed by a visit at the most authentic reindeer farm of Rovaniemi. The full documentary will be released later in 2023.
Travel Bloggers
Groetjes Ut Verweggistant
Manouk & her husband from Netherland visited us in Lapland at the end of winter season 2023. They experienced three of our favorite activities; E-fatbike, Finnish Legends & Tales as well as the Hike to the Amethyst Mine.
You can find their article about Rovaniemi here.
On Manouk's travel blog you hear everything about cultural and active travel; From fascinating museums to challenging mountain hikes. From fairytale castles to cozy camping spots and from interesting city trips to the best food.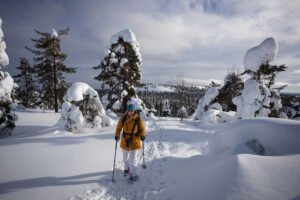 Luli Monteleone – Brazil
Luli Monteleone, lifestyle, travel and fashion blogger has a blog rated in the top 10 in Momondo's Open World Awards. Brazilian and living in Lisbon since 2015, she joined our snowshoeing adventure by night and experienced the winter wonderland feeling in lappish forests.
Instagram: @lulimonteleone
Blog Articles : Snowshoeing by night / Northern Lights Tour 
Youtube Video:
The Flains Travel – UK
Jordie and Liam a lovely couple from the UK and extensive travellers shared their experience during our Northern Lights Photography Tour. Their blog, created in 2021, is a platform for them to share easy, ready-made travel itineraries packed with adventure and wildlife.
Read their perspective on our tour!
SoMe Content Creator
Benjamin Potts
Adventure and Fitness filmaker/photographer from the UK. Ben created content for us on the following tours: Korouoma Canyon, E-fatbike rental, and Northern Lights Photography Tour.
Instagram: @benbepz
Website : https://www.benbepz.com/
Dorian Popa – Romania
Dorian Popa, an actor, singer, dancer composer and vlogger from Romania tried ice swimming with us for his first time! You can find the whole video following the link here :
More content can be found on his Instagram: @esuntdorian