ALL OUR GUIDED ROUND TRIPS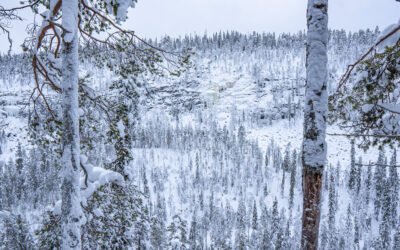 Explore most of Korouoma canyon, its deep nature and frozen waterfalls, with a 2-day snowshoe trek and overnight in a wilderness hut.
read more
ABOUT OUR ROUND TRIPS
Our guided round trips allow you to travel around in Finland, Sweden and Norway. As you are moving from one destination to another, you discover new attractions, explore new landscapes and enjoy local activities on the way! 
Round trips are designed for travellers who are willing to enjoy a multi-day itinerant tour that returns back to their original departure location. With a loop trip, you can serenely book your return flights (or trains) from the same airport (or station).
A professional guide will always accompany you (please note that most of our round trips are private to keep them intimate). They will drive you through your agreed itinerary, explain you about local culture, history and nature, and arrange everything for you. The only thing you then have to worry about is enjoying your time in the Nordics!