Hiking Trip to the Amethyst Mine (from Rovaniemi)
Explore the beauty of Pyha-Luosto National Park with a guided hike through the forest and fells to reach the amethyst mine. Visit of the mine and lunch snack around the fire are included in this all-day adventure.
Quick Info
Location: Rovaniemi

Duration : 7h
Start: 8h30

Price: from 110€/pers!
Small-group & unique adventure!
Included
Transportation, expert guiding, visit of the mine, lunch snack, etc.
SEASON
Available: From May to October
BEST PRICE IN TOWN!
ADULTS
1-2 adult(s): 150€/pers
(185€)
3-4 adults : 130€/pers
(160€)
5+ adults: 110€/pers
(135€)
CHILDREN (10 – 14)
80€/child
(100€)
Prices include VAT
Your guide will drive you in small groups to Pyhä-Luosto, the oldest national park of Finland, located 1h30 away from Rovaniemi. You will then enter the old forests, and hike to the top of one of the fells where you will have a splendid view to the never-ending horizon! Pyhä-Luosto national park consists of a fells chain ("tunturi"), which offers impressive and typical Lappish landscapes that you cannot find in the Rovaniemi area. In summertime, long days offer great daylight and beautiful colours when reaching the summits. In autumn, the national park is a great place to experience the famous "ruska" time, the autumn season with all its colourful features!
You will continue your hike until you reach the Lampivaara amethyst mine. This is a unique place in Lapland, hidden on one of the hilltops that you can reach by foot in summer, to better enjoy the adventure! You will then learn more about local geology, the formation of the precious amethyst and the story of the mine. At the end of the visit, you will dig the soil to find your own amethyst that you can keep!
After the visit you will have time to enjoy a typical lunch snack prepared by your guide around the open fire. You will then continue your hike the beaten path to reach the starting point and return to Rovaniemi (return around 16:00).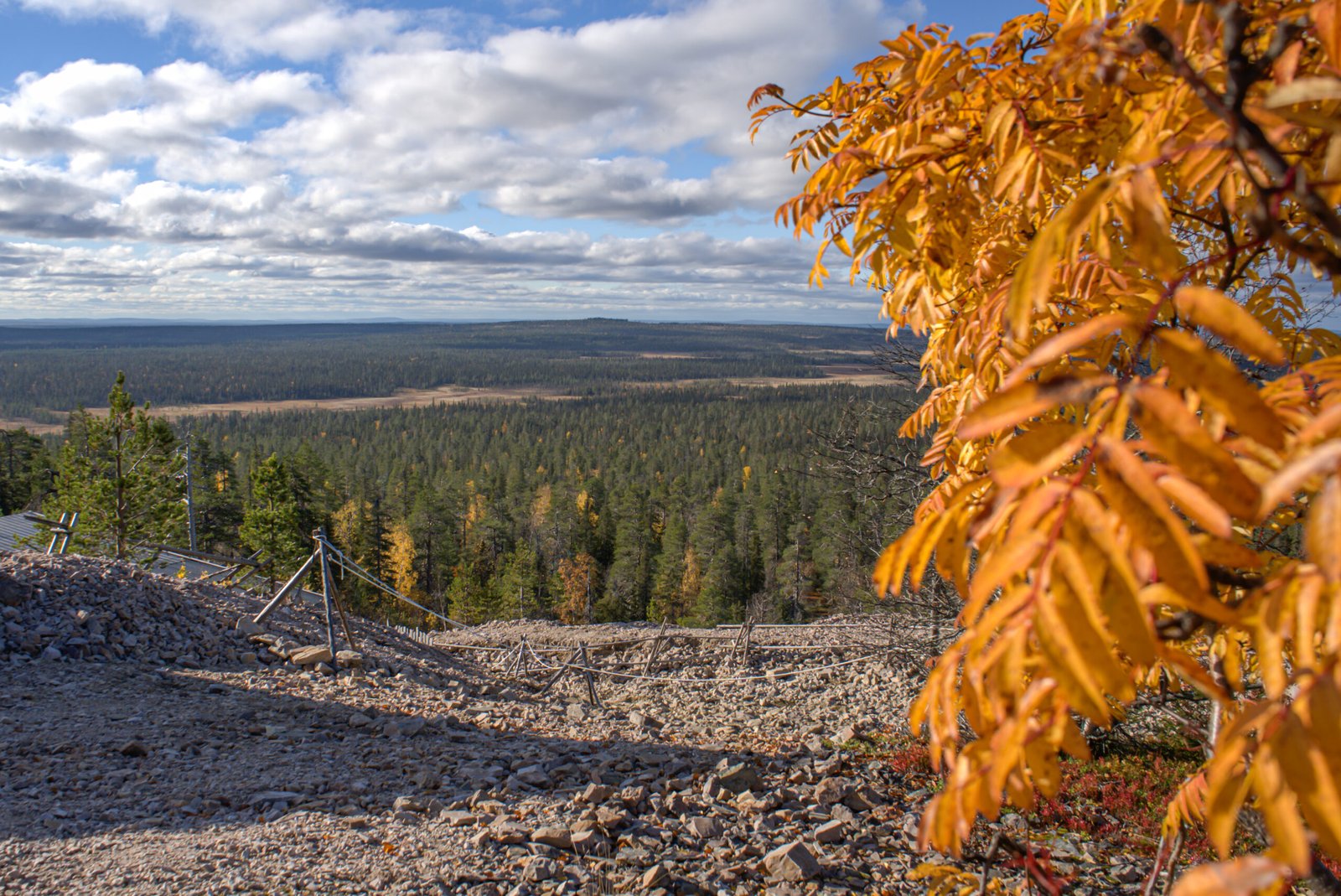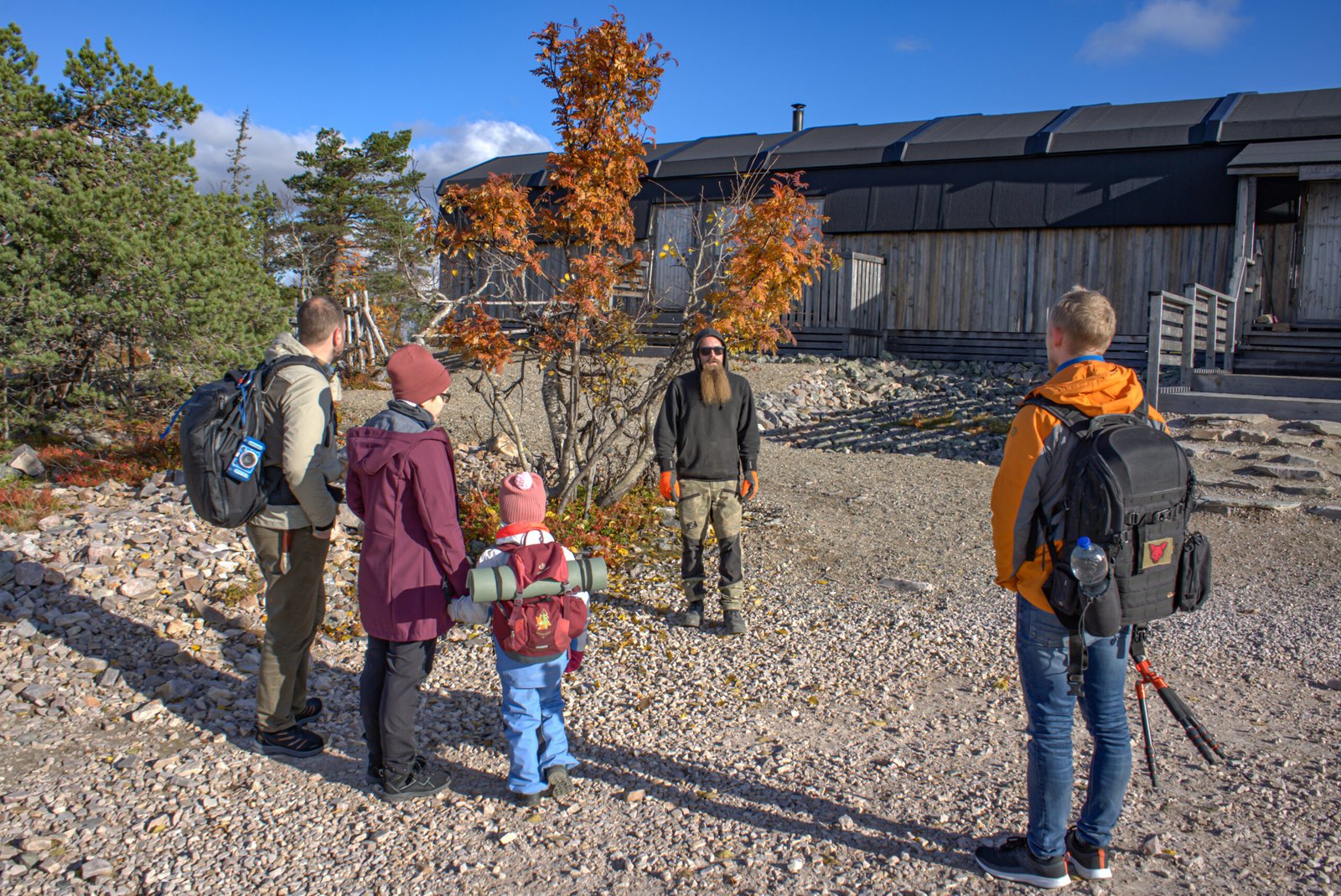 INCLUDED
Hotel pick-up
Transportation Rovaniemi – Luosto
Equipment
Expert outdoor guide
Guided visit of the amethyst mine
Lunch snack around the fire
All handling fees and taxes
PLEASE NOTE
We recommend to book in advance, as availability may be limited in peak seasons.
A minimum of 2 paying adult participants is required for the trip to operate. We reserve the right to cancel the trip if the group is too small or because of bad weather conditions.
If you are a solo traveler, you are very welcome to join any departing trip at the standard price or we may organise the trip just for you at some extra costs (please contact us).
Child prices apply only to children between 10 and 14 years old.  Children must be accompanied by one adult. The child rate only apply if the conditions of two paying adult participant is met.
Please
dress appropriately
according to the weather, with rain jacket, hiking shoes, hat, sunglasses, sun cream…
A certain amount of walking is involved. This tour is not recommended for pregnant travelers, for people with heart conditions or with limited mobility. We do not recommend for children under 12 years old to join the trip either.
CANCELLATION POLICY
We will charge a cancellation fee of 10% if booking is cancelled 7 days or more before departure;
We will charge a cancellation fee of 50% if booking is cancelled between 7 days and 24h before departure.
We will charge a cancellation fee of 100% if booking is cancelled 24h or less before departure.
HOW TO BOOK
Select the number of participants, the date and time in the calendar below and follow the booking steps. Payment by credit or debit card.
CONTACT US
If you have also any question, feel free to ask and we'll be happy to answer you with as many details as possible. You can also write us on Whatsapp (+358 (0) 40 258 2081).

A guided trip from Rovaniemi to the Ranua Wildlife Park in summer & autumn to find Arctic animals : polar bears, brown bears, wolves, birds, lynxes, foxes, etc.
BOOK NOW

Visit an authentic reindeer farm during your summer / autumn holidays in Rovaniemi, discovers the herders' lifestyle and feed the reindeers!
BOOK NOW

Enjoy a biking tour from Rovaniemi into the wild arctic forests! With your fatbike, you can ride without limits : the fat tires allow you to go on city roads,
BOOK NOW