LAPLAND: WHEN TO TRAVEL? WHAT TO DO AND WHEN?
You're planning a trip to Lapland but you don't know what weather you should expect, and what activities would be possible during your stay? No worries! We have prepared a series of graphics to help you plan your holidays in a very easy and visual way!
CHECK OUR CALENDARS
You will find below a list of the main destinations in Lapland. For each destination, we have prepared a calendar with the different natural/weather conditions and the activities available.
Click on the graphics to zoom in. You can also download the graphics as a PDF document (click here).
That's it! If you found this blogpost useful, please share it!
And if you are looking for some memorable experiences during your stay in Lapland, check our selection of high-quality tours and activities!
FULL LIST OF
OUR TOURS
WWW.NORDICODYSSEY.NET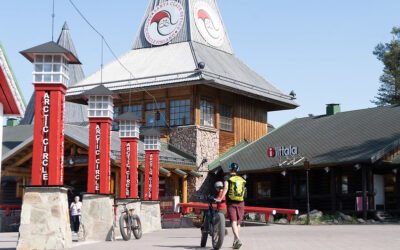 SUMMARY 1.See the city of Rovaniemi and Santa Claus Village 2. Try a beginner-friendly trail in Ounasvaara 3. Go for a rewarding adventure in Santavaara 4. Travel down the river from Rantavitikka 5. See northern lights on a biking ride to an observation towerBIKING IN...