ROVANIEMI : NOTRE GUIDE PRATIQUE À TÉLÉCHARGER
Télécharger notre guide pratique (gratuit) dans lequel nous vous livrons tous nos conseils et recommandations pour préparer au mieux votre voyage à Rovaniemi, ville officielle du Père Noël.
Psssst….
Vous cherchez un guide français pour votre séjour en Laponie? Ça tombe bien, nous organisons des excursions en petits groupes au départ de Rovaniemi en français et en anglais!
FULL LIST OF
OUR TOURS
WWW.NORDICODYSSEY.NET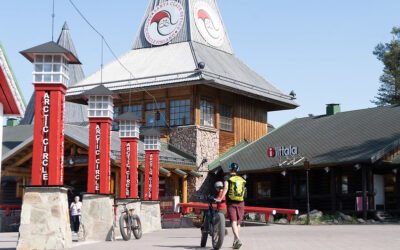 SUMMARY 1.See the city of Rovaniemi and Santa Claus Village 2. Try a beginner-friendly trail in Ounasvaara 3. Go for a rewarding adventure in Santavaara 4. Travel down the river from Rantavitikka 5. See northern lights on a biking ride to an observation towerBIKING IN...